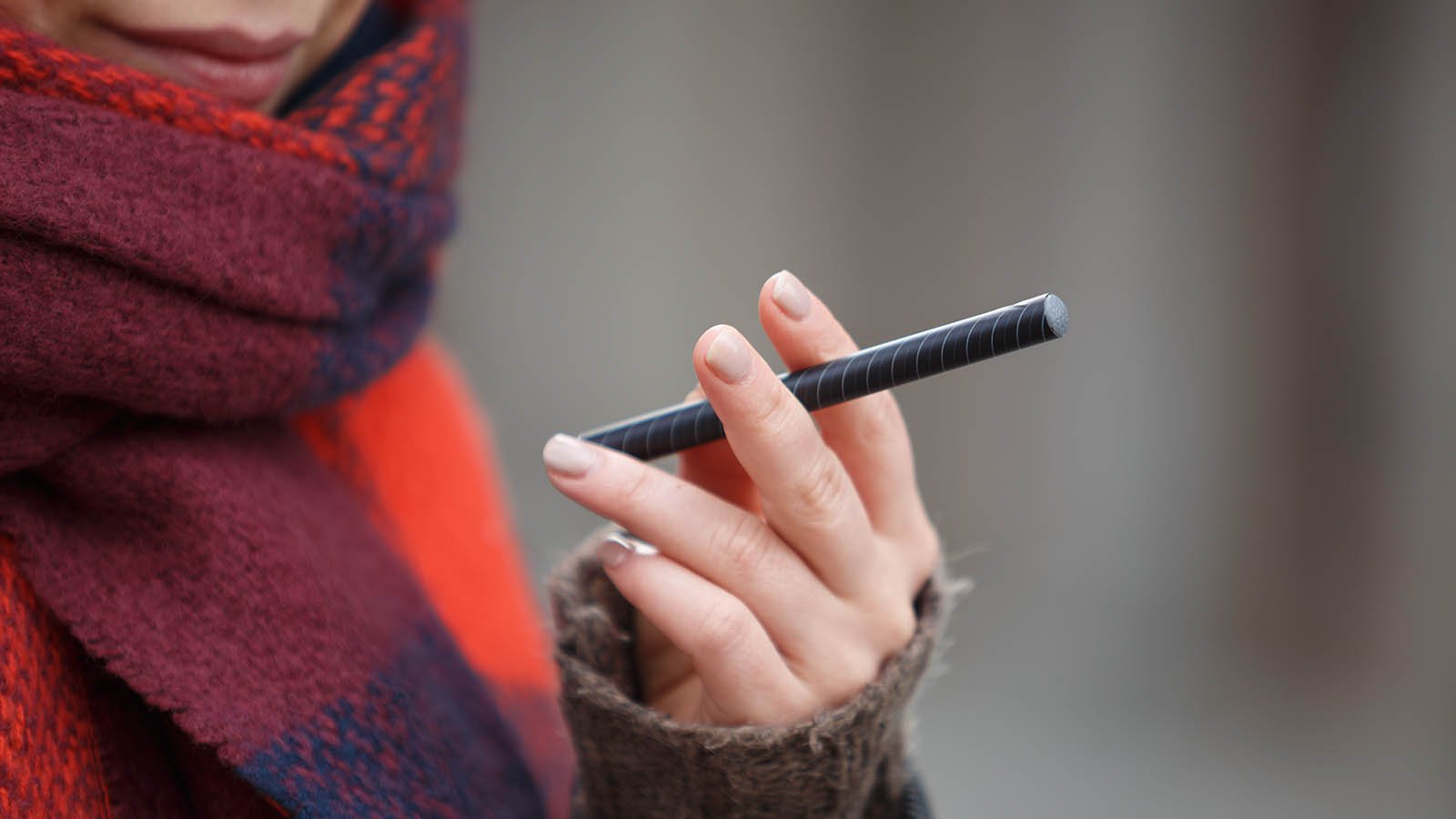 Of all the modern cannabis manifestations that have come to market over the past few years of legalization, vapable cannabis oil cartridges — or more simply, vape carts — have steadily risen in popularity among consumers. That is, right up until late August, when the first vape-related lung illnesses were reported and a full-blown "vaping crisis" seized the nation.
According to the CDC, more than 2,000 reported cases and 47 deaths have been attributed to the vaping-associated lung injury as of November 20. This health scare has led to a sharp decline in vape cartridge market share. On August 1, vape carts accounted for 15- 30% of all adult-use cannabis sales across legal markets; by mid-September, those figures had declined roughly by 10 percent.
While the CDC has confirmed the presence of vitamin E acetate in all 29 lung-fluid samples it tested from patients in 10 states, the organization also states that "evidence is not yet sufficient to rule out contribution of other chemicals of concern."
State Regulators, Cannabis Businesses and Consumers React
In response to the crisis, Massachusetts, Oregon and Washington have enacted temporary bans on cannabis vape products. But they've received serious pushback from business owners and public health advocates alike who say the ban will cripple cannabis commerce and drive more consumers to the illicit market — which is precisely where the majority of the tainted vapes were purchased.
In fact, following a lawsuit, Oregon's temporary ban is now on hold, and in Massachusetts, the ban on medical marijuana vape products has been lifted and only remains in effect for adult-use vapes. What's more, according to cannabis analytics provider Headset, legal vape sales have stabilized since September, and the data firm speculates that retailers could see those numbers climb as more consumers turn to legal channels in the wake of the crisis.
How to Ease Customer Concerns About Vaping
Undoubtedly, the outbreak of lung injuries is concerning, and cannabis retailers should be prepared to talk to their customers, answer their questions and alleviate their concerns. With that in mind, here are three ways you can address the crisis in your dispensary and help better educate your customers.
1. Emphasize the risks of illicitly sourced cannabis products
The reality is that the majority of cannabis vape-related lung injury cases involved cartridges that were not purchased directly from a licensed dispensary or retail shop. So, the fact that the customer is already in the right place to purchase legitimate, lab-tested products should help relieve some concern — and you can communicate that by providing as much information about your offerings as possible. Which brings us to number two…
2. Vet your suppliers carefully
Before you confidently reassure your customers that the cannabis vapes you're selling are of uncompromising quality, you want to make sure that they actually are. Take the time to really vet not just your vape suppliers, but every manufacturer and grower from whom you purchase product. Verify that they maintain strict compliance to all cultivation, extraction, and processing regulations, and collect as much raw data on their SOPs as you can.
Of course, you'll also want to ask your vape vendors for test results that demonstrate their carts are vitamin E acetate-free. But you can dig even deeper by asking the following:
Where was the raw cannabis flower that was used to make the oil sourced?
Where was the flower extracted?
What additives are contained and who supplied them?
Are the ingredients compliant with Good Manufacturing Practices (GMPs) in other industries, like food or cosmetics?
Are any ingredients not approved for human consumption?
Just remember: the more information you can provide your customers about the products on your shelves, the more confidence you'll instill in them.
3. Be transparent
At the end of the day, the best way to build trust with your customers is to be honest and upfront with them. Yes, vitamin E acetate is a prime suspect in the lung injuries, but the truth is that investigations are still ongoing. So in addition to being transparent about the products you carry, you should be a reliable source of info about vapes — as well as all the other cannabis delivery systems you carry.
Of course, many customers are simply not taking any chances on vape carts for the time being. But while vape sales have declined over the past weeks, purchases in other categories like flower and edibles have increased. You can help guide your clients to different cannabis products they might not have tried yet with dispensary touchscreen menus. Using this technology will help you educate customers on various consumption methods and allow you to keep them updated on the vape situation as it continues to unfold.
Cannabis Retail Industry News Delivered To Your Inbox
Stay up-to-date on all the latest cannabis industry news and trends — subscribe to the Cova newsletter today through the button below.