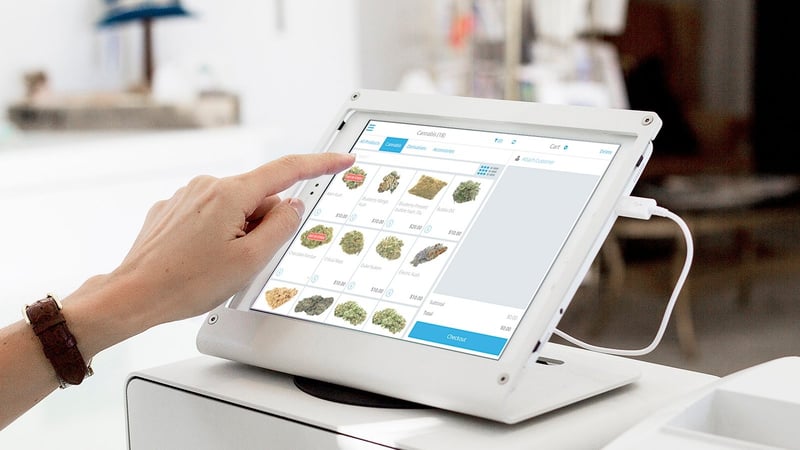 Dispensaries across the nation are beginning to prepackage their marijuana product to improve the efficiency of customer transactions. Why is this trend becoming more common? It saves time on the shop floor by taking the act of weighing the product out of the equation, allowing your dispensary to gain greater control of inventory and experience a higher turnover of client transactions.
Prepackaging needs to be accurate, effective for your customer and efficient for your retail cannabis operation. This accuracy, effectiveness, and efficiency hinges on your dispensary using the features available in your dispensary POS software while implementing a careful process with your hired packers.
Here we present PACK: A four-step acronym to help dispensary owners with their prepackaging processes. PACK is extremely helpful when used in harmony with the features of a POS designed for the cannabis dispensary that makes inventory control more accurate by reducing margins of error.
Paying Attention to Packer Performance
In a prepackaging operation, the staff handles product in bulk, weigh the product and ensure amounts placed in packaging are consistent with initial measurements. In any of these processes, you want to be able to create the best methods that optimize your employees' time while producing accurate weights for a sellable product. When engaging your employees in prepackaging of marijuana product, watch not only what they're doing, but how they're doing it. Which packer displays attention to detail? Who's packing the fastest? Who's the most accurate when it comes to quality assurance and product testing? When you can, use your employees individual strengths to add overall efficiency to your packing team processes.
Assuring Quality
Using your dispensary POS to its full capacity can add quality assurance measures into your operation. Your POS acts as an important verifier of bulk, weights and individual packages that will help you and hired packers to reduce the margin of error. In addition to weighing packages after sealed, engage in in-store spot tests to assure there are no discrepancies from the packaging workspace to the dispensary shelves.
Creating Standard Operating Procedures
Creating Standard Operating Procedures (SOP) for your prepackaging processes will reinforce performance expectations and the measures taken in quality assurance. It also demonstrates to your customers that you are producing consistent, trustworthy, and quality product.
Your SOPs cover the methods through which product is weighed, packaged, sealed and labeled. Budtenders involved in prepackaging should learn the allowable margin of error and should participate in collectively reducing it. Set clear guidelines on how discrepancies are dealt with to isolate problems and adjust accordingly.
Labeling is imperative to quality assurance, inventory management, and customer satisfaction. Be mindful of what shoppers want to see on their product and work these into your SOPs when labeling and retrieving information stored in your POS. This information includes packaging dates, testing results, and details about how the product was cultivated.
Keeping Track of Differences
The goal in prepackaging is to decrease the margin of error and discrepancies in inventory, weights, and sales. Use your POS as a method to safeguard your prepackaging processes. Specifically, you can use the centralized inventory function to track every gram you receive and sell. Use your POS to record the weights of your bulk before and after the prepackaging process. Doing so will help you recognize where your conversion losses are. Keep a record of your losses and discrepancies and be sure to analyze this as much as you can. By using an audit history, you can locate where to tweak processes and quality control measures.
Save Time and Money Through POS for Cannabis Dispensaries
Your POS can be your operation's lifesaver in ensuring your prepackaging strategies go off without a hitch. By using the functions of a POS designed for a cannabis dispensary, you can gain a more precise understanding of what comes in and what goes out. By implementing the checks and balances provided by your POS, you can reduce your margin of error as well as losses experienced through prepackaging, saving time and increasing your dispensary profits.
Contact Cova today to learn more about how our POS designed for cannabis dispensaries can help you track your inventory and save money.