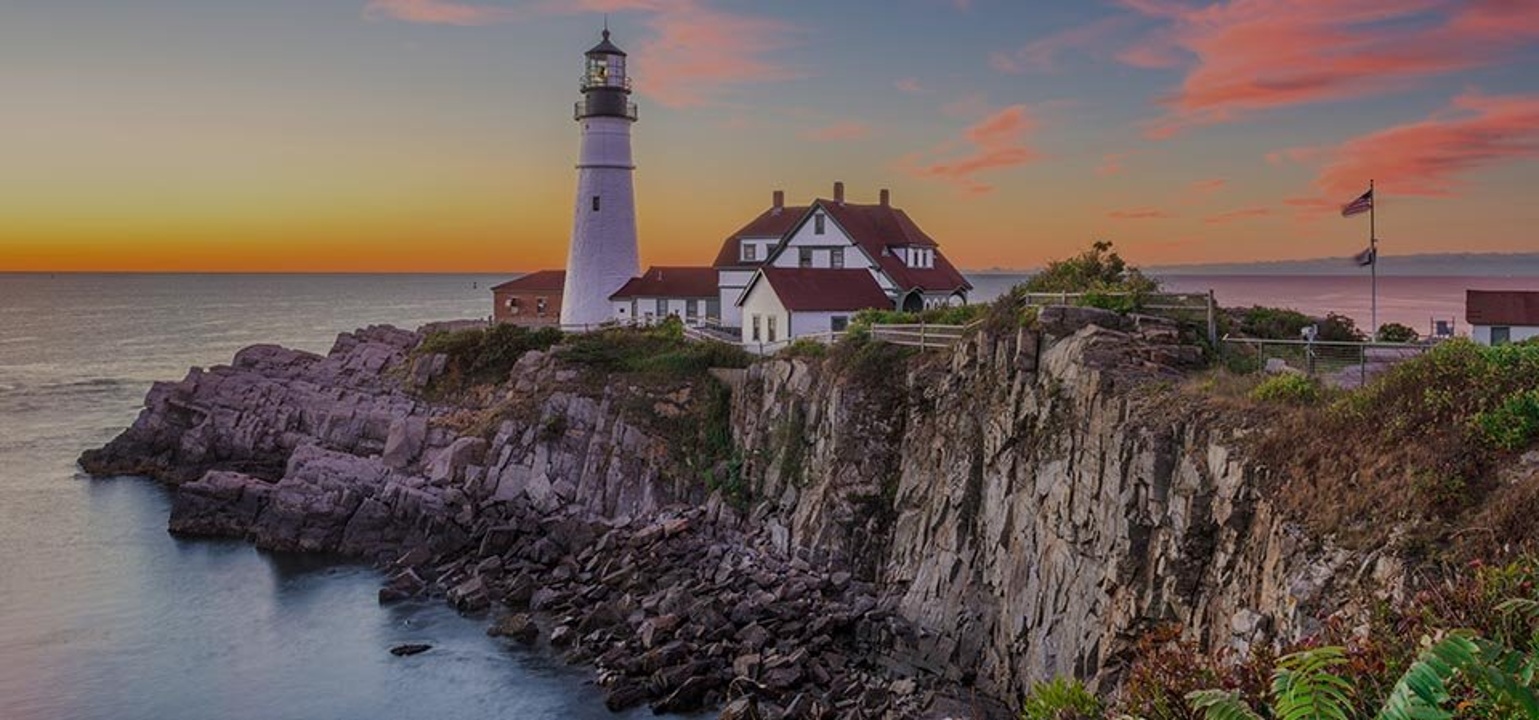 After being postponed for well over a year, recreational cannabis has been legalized by the state of Maine on October 9th, albeit abruptly.
This is huge news for both caregiver dispensaries looking to transition as well as new entrepreneurs who are afforded the opportunity to tap into new demographics and effectively scale their customer base. While the possibilities to build an exciting venture are endless for recreational dispensaries, transitioning from medical to recreational can be difficult even with appropriate timelines and a well-oiled transitional plan.
The guidelines and structures around licensing, compliance, operations, customer experience, inventory management and branding likely all have to be adjusted if not reimagined to meet the new legal standards. As difficult as this process is, we've done our best to map out what you need to know before transitioning, and we've broken down the necessary steps to get there:
What to Know Before Transitioning
Before making the transition from medical to recreational, it's important to understand what this change will mean for your business.
Changes to Your Customer Base
Your customer base will expand to cover other new groups of demographics - health enthusiasts, seniors, wellness professionals, athletes and more. As you transition from medical to recreational, your messaging will have to be tailored to a new audience. Ensure that the language you're using is inclusive of this new audience, and get accustomed to descriptors such as Relax, Energize, Enhance, and Escape, which are more appropriate ways to convey the effects and benefits of your cannabis products.
Changes to Your Business Operations
The structure of your business operations will take a much different shape to account for updates across a wider selection and greater volume of available products, different approaches to staffing and training, modified hours, and different marketing tactics and channels.
You must also consider the effect taxes can have on your business operations and adjust your strategy accordingly. In Maine, there is a 10% marijuana excise tax imposed on retail sales of marijuana , however Maine taxes adult-use cannabis twice, first at the wholesale level and again at time of sale. Consider what this would mean for your pricing strategy and cost.
With the transition to Recreational coming abruptly on October 9, 2020, the supply of licensed recreational cannabis products is very limited. While the supply will grow over time, it is vital to contract and secure an adequate supply to coincide with your cutover to Adult Use operations.
Limited supply on opening day not only limited the amount of stores that were able to open, it drove up prices and forced retailers to enact purchase limits. This manifested as an eighth of an ounce of smokable bud costing between $55 and $65. With that said, prices are expected to eventually fall as more adult-use growers get their licenses and more stores open. .
Changes to Compliance Requirements
The recreational regulations in Maine come with tighter adherence to compliance and more guidelines. Under Maine law, individuals 21 years of age or older are allowed to possess up to 2.5 ounces (70 grams) of cannabis flower. Additionally, adults are allowed to lawfully possess and cultivate up to three mature marijuana plants, 12 immature plants and unlimited seedlings. As for purchasing limits, adults 21 years of age or older with a valid, government-issued ID can purchase up to 2.5 ounces of cannabis or 2.5 ounces of a combination of cannabis and concentrate that includes no more than 5 grams of concentrate. Medical patients have a 2.5 ounce purchase limit as well.
Traceability is a different beast, and is facilitated through the industry's leading solution for cannabis governance, Metrc. Metrc is a cloud-based software product which will utilize radio-frequency identification (RFID) tags to track the growing stage of cannabis plants. And the associated batch tracking number from that tag will follow the cannabis products produced from that plan throughout the supply chain. Not only is Cova fully integrated with Metrc, but we're one of few cannabis-specific POS companies with two-way integration to the state tracking system. Our system will automatically handle compliance reporting and send any adjustments and reports to Metrc helping you maximize operational efficiency and meet all Maine's retail regulations.
Steps to Transitioning from Medical to Recreational
Get a New License
Even if you are licensed as a medical provisioning center, you will need to go through the licensing process again to switch to recreational. The Office of Marijuana Policy (OMP) in Maine began awarding its first conditional licenses in March. The office licensing staff has continued to process license applications throughout the pandemic, and issued seven active licenses through mid-October 2020.
But a conditional state license is just the first step in a three-stage licensing process. Applicants must then get local authorization, which even before the pandemic might have taken anywhere from two weeks to an entire year depending on the community, before returning to the state to get a final active license. On a high level, all applicants for recreational cannabis business licenses must meet the following criteria:
Applicants must be Maine residents if they are applying as natural persons (with the exception of testing laboratories)

Incorporated in Maine if they are applying as a business entity with all officers, managers, general partners, and directors also being Maine residents, and a majority of shares must be owned by Maine residents.

At least 21 years of age.

Not be employed by a state agency with a regulatory role or as a law enforcement or corrections officer.

Not have committed a disqualifying drug offense including state or federal criminal convictions or pending prosecutions for offenses "punishable by imprisonment for one year or more and involving the possession, distribution, manufacturing, cultivation or use of a controlled substance.
To read more about the steps of getting a new license, click here.
Find a Reliable Supplier
In Maine's case, this step is especially difficult. Many retailers continue to wait for the supply chain of recreational cannabis products to harvest , so they will have access to stock and sell cannabis products. Most dispensaries that opened with stock on October 9th expected to sell out quickly, and they did - even after instituting the controversial first-day purchase limits.
The limitations on supply in tandem with the pent-up consumer demand created by the four-year wait for recreational sales will mean high prices on almost all products until the supply chain catches up.
As mentioned, Maine has very few licensed elements of the supply chain ready to go. The state has licensed seven growers, four manufacturers and one lab to cultivate, manufacture, and test the marijuana products bound for the adult-use market. To put it simply, this is not adequate to meet demand, not is this what voters anticipated when Maine legalized adult-use cannabis away back in 2016.
Of the seven recreational growers that Maine has licensed, three are affiliated with already licensed shops, which means most if not all of their harvest is likely to be used to supply their own stores. Two others are intended to supply retail shops that are still awaiting a final license, which means their harvest is also likely to be claimed. This leaves two adult growers in Room 5 in Detroit and Gele LLC in South Portland to supply the retail shops that don't have their own recreational grow operations.
It's important to establish suppliers during the establishment of the supply chain with all this uncertainty. While a shortage of cannabis products exists, you can start sourcing accessories or forging new in-house brands across different categories and SKUs.
Update Company and Customer Processes
While running a medical dispensary is similar in many ways to running a recreational store, there are still a few major differences to consider. For one, in a medical store you must be able to verify and store the patient's identity and medical patient status in a customer profile management system. In a recreational shop, you have to verify a customer's age, but you don't have to save any personally-identifying information (PII). Your staff will likely no longer be able to give medical feedback or medical-based recommendations.
Brace for the tourism seasons that are especially influential for Maine. One group of vacationers show up in the Summer. While a steady stream of cannabis buyers flow over the borders all year. It is illegal to take cannabis across state lines, that doesn't impede the flow of recreational users who will travel to Maine to purchase recreational products..
Finally, the OMP (Maine Office of Marijuana Policy) is still learning what to inspect for, how to inspect and what will require updated regulations in areas like: security procedures, product storage, and reporting specifically. For the latest information and OMP guidelines, click here.
Develop Strategy to Compete with All Markets
The cost of an eighth of flower ran between $55 to $65 on opening day in Maine. While that is lower than the Massachusetts adult-use market, it can be two times what patients pay at a typical medical shop.
For example, an eighth (3.5 grams) of Mimosa, (a popular hybrid strain) costs $65 at an adult-use retailer. At a nearby medical shop, that buys you a quarter (7 grams), which is twice as much. The grey market price of illegal cannabis in Maine can vary by location and quality, but it typically runs from $130 for an ounce (28 grams) of cheap smokable flower to $320 for an ounce for higher grade flowers. This frames an unfair advantage for gray markets to compete, and with much of the recreational market moving slowly in anticipation of prices dropping, you'll need to get creative with brand, incentives and merchandising to stay ahead.
Focus on developing strategy to compete by having a stronger brand reputation. This includes providing a better customer experience, a knowledgeable staff that can educate new customers, and advertise your advantage in having lab-tested, high quality, safe products. Loyalty programs and digital marketing tactics are also at your disposal in a way that isn't available to your grey market competitors.
Rethink Your Brand & Merchandising
When making the transition from medical to recreational, the array of customer profiles drastically increases. Medical cannabis patients tend to have a higher degree of knowledge about cannabis products, mostly as a result of their own research. Recreational customers are often brand new to a legal cannabis experience and may rely more on the staff's help to pick a product versus what simply looks best on the shelf.
Your audience is going to expand, so your messaging must expand as well. If your medical dispensary's brand relies heavily on medical connotations, it may be time to invest in a rebrand.. If you have a green cross in your logo, or the word "health" in your name, it may confuse adult-use shoppers who are looking for an Adult-Use shopping experience.
Rethink your dispensary floor plan to optimize for a truer retail experience. A medical provisioning center may have a private room for consultations that a recreational store will no longer need. In a recreational shop, budtenders will give product recommendations based on their own tastes and experiences, not a private and sensitive medical condition.
You may want to add more product displays as a recreational store. Customers really rely on the look and feel of cannabis packaging to choose. Facilitate this by proudly and deliberately displaying your inventory.
Use a Compliant Point of Sale System That Integrates With Metrc
There's no doubt every recreational shop will need a compliant and Metrc-integrated Point of Sale (POS) system. Up until now, many medical stores have been getting away with using generic POS systems because they didn't need the functions to report sales and inventory to the government. The truth is, a generic POS won't do the trick anymore, and most of the medical stores that were using cash registers and not fully integrated POS systems will have to transition.
Cova is a POS that is built specifically for the cannabis industry, and is designed to handle the complexity and changing regulations. Cova's reporting functionality is intuitive, fast, and easy to use. With detailed insights, you can detect unusual patterns in sales or inventory before you commit any cannabis compliance violations.
Cova's cannabis-specific POS system includes the following benefits:
The ability to interface with Metrc statewide seed-to-sale tracking
Automatically report and sync inventory and inventory discrepancies
Verify ID and age of customers
Provide Purchase Limit Alerts
Product information at the budtender's fingertips
Other features that will help your run your store easily and smoothly. Learn more at www.covasoftware.com
Opening a cannabis retail store is the adventure of a lifetime, but you need to be prepared adequately to succeed. To learn more about how our award-winning POS & Inventory Management solution can help, book a demo today.