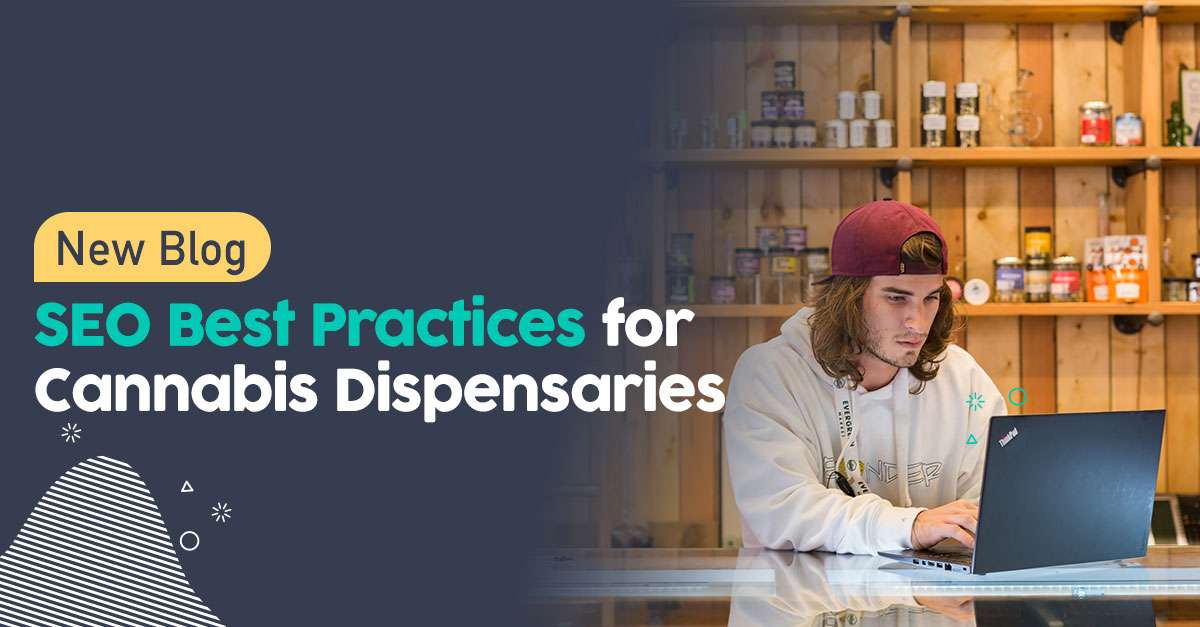 As the cannabis retail industry goes mainstream and more consumers are searching for strains and products online, dispensaries must employ the best digital marketing practices to ensure that they stay ahead of the competition. An effective SEO strategy is crucial to improve online discoverability for your cannabis retail store and get it ranked higher in local search results. Keyword research, google business listing, blog content, and natural link building are just a few things that cannabis dispensaries need to improve their rankings and organic search traffic. In this blog post, we will dive into the most effective SEO best practices for dispensaries to get their cannabis website and online store found on the web.
1. Build a Robust Keyword Strategy for Website and eCommerce
A comprehensive SEO and keyword strategy helps you rank your dispensary in search results for a target set of relevant keywords that allow for better crawling by Google and other search engines. In-depth cannabis keyword research to find popular short-tail, long-tail, and local keyword search phrases and queries is required to ensure that you include them in your website content. Focus on using keywords with the highest search volume, the least competition, and the lowest cost-per-click (CPC). Also, ensure that you are using advanced native eCommerce tools for your online cannabis retail store and not an iFrame menu, which does not build any SEO authority for your cannabis brand. Beware of fake cannabis eCommerce solutions and host content on your own website for better crawling and indexing.
2. Optimize Google My Business Page for Enhanced Local SEO
Creating a Google My Business page will automatically index your dispensary's name, address, and phone number on Google. This will also enhance Local SEO search results as it will make your cannabis retail store appear in Google Maps results when people nearby search for a cannabis product or dispensary. Once you add information like your website, phone number, photos, and location, these will automatically populate on your google maps listing, and potential customers can easily find your dispensary. If your location already exists on Google maps, you can claim your Google My Business Page and update the profile with all the latest information to differentiate your dispensary business and attract the right customers.
3. Publish Regular Blog Content for Search Engines to Crawl
Keeping your website content updated is the best way to get ranked high on Google. Starting a blog that educates consumers and provides more info about cannabis and products is a great way to use relevant keywords and attract visitors to your website. Appropriate CTAs on these blog posts can help you collect contact information and add them to your email newsletters to send marketing promotions, which gives them an incentive to return to your online cannabis store or visit your dispensary. Use your blog to talk about promotions, events, new products, or cannabis industry news- as search engines crawl this content, your website will get recognized for authority on cannabis-related content and thus, attract more organic traffic.
4. Keep Information Consistent Across all Online Platforms
Your dispensary information, including name, address, and website should be consistent everywhere, including social media profiles and third-party marketplace platforms or directories. This gives more clarity to search engine crawlers, and as Google sees the connection, it ranks all your online platforms on the same results page. Social media profiles of your cannabis dispensary or brand will show up in local search results if your profiles are optimized and have a decent engagement rate. Google also pays close attention to social media content, including user-generated content, as these channels provide the search algorithm with details on what you and your customers are talking about and what topics are most relevant for specific search queries.
5. Boost Authority with Backlinks and Customer Reviews
You can incentivize customers to post reviews on Google maps and your social media platforms to add to your SEO and digital marketing efforts. Online customer reviews are a powerful signal to search engines that convey relevance, authority, and credibility. Also, high social engagement indicates that your cannabis brand is being talked about by consumers, and this improves your SERP rankings because search engines view these as trusted recommendations. Having a great backlink strategy is another cornerstone of an SEO-optimized website, and the quality of the pages linking to the site tends to have an impact on its overall page rank. Regularly auditing your online store's authority score for backlink prospects and checking for toxic backlinks helps identify websites that will most likely benefit your dispensary site in a linking relationship.
6. List Your Dispensary Online on Cannabis Marketplaces
Although some third-party cannabis marketplaces may not be favorable for your cannabis eCommerce growth, having a listing on these websites is still crucial to improving your brand's online discoverability. Listing your dispensary on online directories like Leafly, Weedmaps, Wikileaf, and THCBiz will only enhance your search engine marketing efforts, as these websites have a great level of authority in the cannabis industry. Consistency on these websites is also important so that Google can match that information with your brand and website. Make sure that your dispensary's name, address, and contact number are identical everywhere.
7. Conduct On-site SEO Audits and Use Google Analytics
A regular SEO audit for your website will allow you to optimize location data and keyword strategies on every page. This should include optimization of all page titles, meta descriptions, website images, file size, alt title, etc. A site audit also helps find keywords for which your dispensary is already ranked high in search results. You can protect these terms by including them in your website's front-end content and meta description and increase your organic traffic with short tail, long tail, and semantically related keywords.
All these dispensary SEO best practices will enhance your content's performance, bring more organic traffic to your website, and increase your online cannabis sales. However, if you don't track these strategies, knowing if they work can be difficult. Google Analytics is the best way to track cannabis website traffic, conversions, behavior, and more as visitors navigate your site. Overall, regularly optimizing your dispensary website for better search results is the only way to increase inbound sales and online visibility. Subscribe to our blog to get these cannabis retail tips and best practices delivered directly to your inbox.