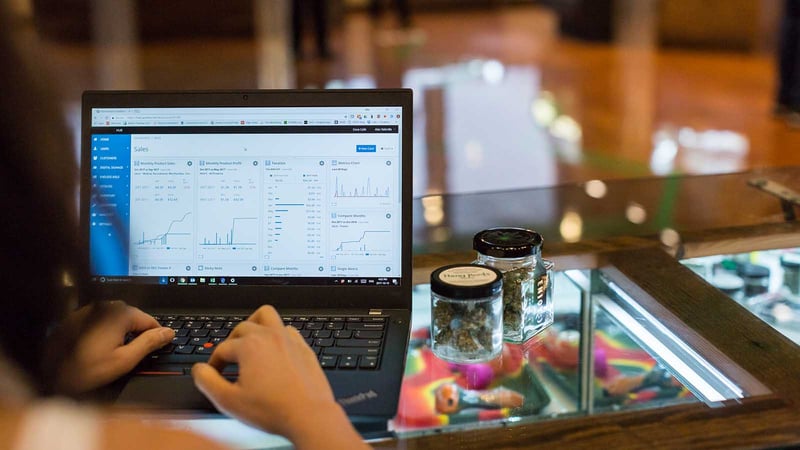 As a cannabis retail owner, there's no more important and useful tool at your disposal than your point-of-sale. With the right
dispensary POS software
system in place, you'll be able to manage your store's inventory, analyze your store's performance, and rest comfortably knowing that your compliance reporting is automated and error-free.
But what happens when you're on the road and need quick insights into your operation? With most traditional POS systems, you need to be physically present to log in and get updates on key performance indicators and other metrics. But with Cova's point-of-sale built specifically for cannabis retailers, you can get a glimpse into your business no matter where you are.
Cova's Game-Changing Dashboard Features
At Cova, we understand that as a busy cannabis entrepreneur, you're not always going to be physically present at your retail store. That's why we designed our dashboard to be viewable across your mobile devices. We also made it completely customizable, so you can configure your dashboard to display the KPIs and cannabis retail metrics that matter most to you.
The Cova dashboard is comprised of cards. Each card displays a different data set, such as today's sales or the average number of products per sale. You have the ability to change what is displayed on the cards, the cards' size, and the placement of the cards around the dashboard.
A few of the top dashboard cards our customers love include:
1. Today: You can get a detailed look into how your store is doing with just a glimpse at this card, which shows you multiple metrics at a glance so you can quickly identify red flags and areas to improve. KPIs include the day's total sales, invoice count, amount in sales per invoice, average quantity of items per invoice, and number of refunds.
You can configure this card to display a variety of data sets. It can also display a comparison of the day's performance against last month's or last year's.
2. Average Sales: There are a number of metrics you can set up regarding sales. Two of the most popular are Average Dollar Amount Per Sale and Average Number of Products Per Sale. This information can help you and your budtenders identify opportunities for upselling.
This card will also display the month-to-date averages.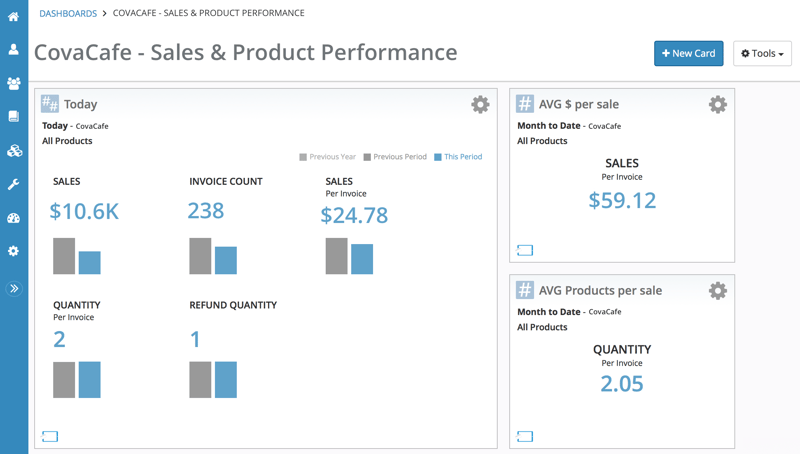 3. This Month: This card gives you a more in-depth look at your store's monthly performance and trends. Quickly compare monthly sales to monthly product cost, see the total quantity of products sold for the month, and identify the busiest days and upticks in sales of your most profitable products.
4. Profit and Sales: These cards display bar graphs charting your sales and profit for the day as well as comparisons to the previous month or period. These cards can also show what the store is forecasted to do so you can see if you're on track to hit sales goals.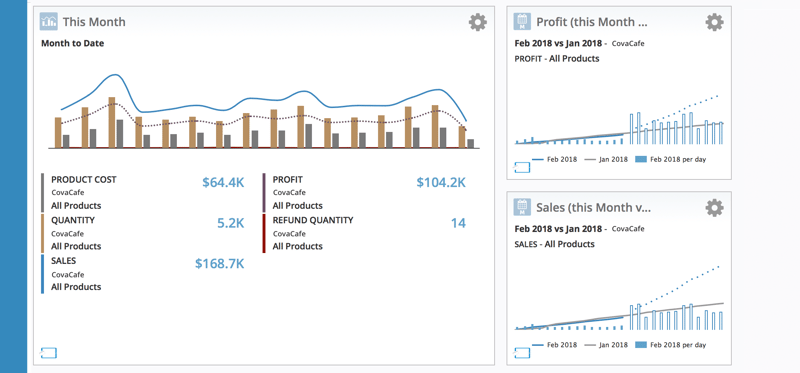 5. Product Ranking: These useful cards show you exactly which products are selling the most and how much you're making from them.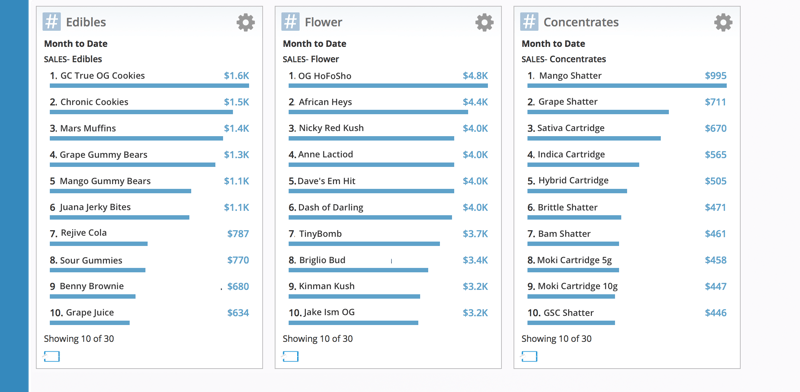 Want to learn more about how Cova can optimize your cannabis retail operation? Book a demo today and see how we're changing the way cannabis retail is done.