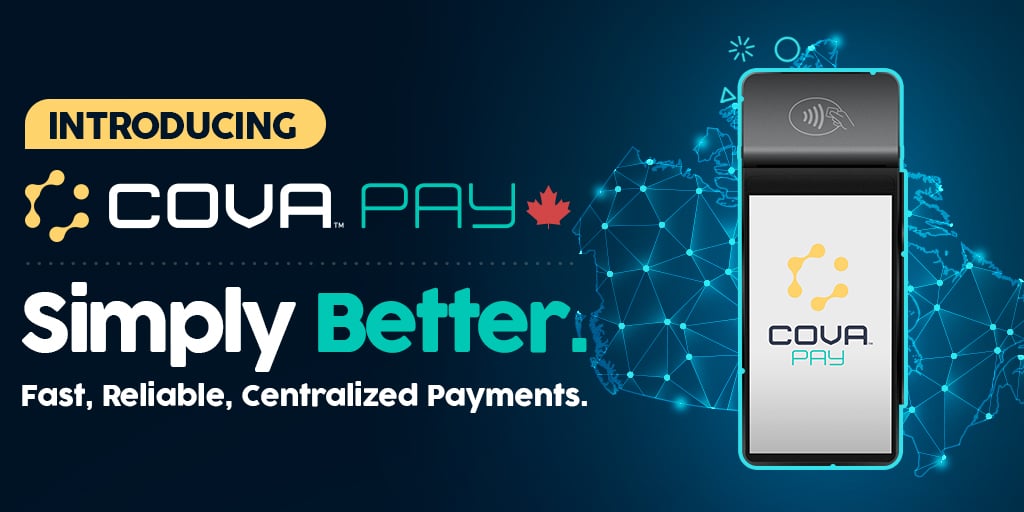 The cannabis industry has witnessed significant growth in recent years, and with it comes the need for reliable cashless payment solutions. In Canada, where credit card payments are widely accepted, Cova Pay has emerged as the leading payment processing solution for cannabis retailers. In this blog post, you'll learn how Cova Pay stands out from the competition, as we shed light on the key benefits, technical capabilities, customer service, and reporting.
Cova Pay: Canada's Best Cannabis Payment Processing Solution
Cova Pay is revolutionizing the cannabis payment experience by providing the first-ever payment solution that accepts all credit and debit cards in Canada. With an emphasis on delivering a superior consumer experience, faster transaction times, and end-to-end support, Cova Pay will boost profits and streamline operations for cannabis retailers.
Technical Capability & Reliability: Cova Pay harnesses a modern and secure payment network, powering global retailers like Uber, McDonald's, Facebook, and Booking.com. This infrastructure ensures higher uptime and faster transaction times, reducing the risk of downtime and manual entry transactions associated with other payment solutions.
Customer Support: Cova Pay prides itself on delivering legendary support. With an average wait time of less than 60 seconds and a customer satisfaction rate of 95%, Cova is readily available to assist retailers in resolving any issues. In contrast, other payment solutions have been criticized for poor customer service.
Transparent Pricing: Transparent and predictable pricing is a crucial factor for cannabis retailers. Cova Pay adopts an industry-standard pricing model, offering a blended rate of 2.14% + 15c per transaction. Other companies tend to charge a margin of 0.2% - 0.35% on top of various merchant fees, leading to unexpected costs for retailers.
Advanced Reporting: Cova Pay provides centralized reporting through its intuitive Cova Hub. Retailers can easily access comprehensive payment reports, gaining complete visibility into their revenue and transactions. In contrast, other payment solutions require retailers to access separate portals to retrieve data, resulting in a more cumbersome and time-consuming process.
Launch/Setup Time: Efficiency is of utmost importance when it comes to deploying payment solutions. Cova Pay offers an impressively fast deployment time, allowing existing customers to start using the service within 48 hours of applying.
Benefits of Using Cova Pay for Cannabis Retailers in Canada
With Cova Pay, there's no need for in-store ATMs. This eliminates the hassle and expense of maintaining and restocking cash machines. By offering a cashless payment option, Cova Pay simplifies transactions and improves the overall shopping experience for customers.
Cova Pay allows cannabis retailers to accept cashless payments conveniently anywhere, whether it's for deliveries, curbside pickups, or line busting during peak hours. This flexibility ensures that customers can make purchases without any hassle, no matter the circumstances.
With Cova Pay, cannabis retailers will see a 25% increase in average customer spend. With the convenience of digital payments, customers are more likely to add additional items to their purchases, leading to higher sales and a boost in revenue.
Cova Pay creates opportunities for upselling. With a smoother payment process and increased customer satisfaction, budtenders can focus on recommending additional products or promotions, leading to increased revenue.
Cova Pay streamlines the checkout process, resulting in faster transactions. This means shorter line-ups, reduced waiting times, and increased customer satisfaction. Quicker checkout allows you to serve more customers and generate higher daily sales.
With Cova Pay, enhanced safety and efficiency are ensured for cannabis retailers. The reduced reliance on cash reduces the vulnerability to theft, while streamlined digital payments cut down on payroll hours and security costs. Additionally, the digital nature of Cova Pay minimizes the risk of inaccuracies and errors, ensuring smooth operations.
With Cova Pay, you can elevate the overall shopping experience. Customers can enjoy fast checkouts without long line-ups, eliminating frustration and improving satisfaction. Furthermore, the option to pay with any kind of digital money, including branded gift cards, provides convenience and ease, allowing customers to shop more comfortably.
Cova Pay Promotional Offer
Currently, we are offering a promotional pricing model of 2.1% + 15c per transaction until September 30, 2023. After September 30, the list price will be 2.4% + 15c. Cova Pay also offers to match rates with proof of invoices, ensuring competitive pricing for its customers.
Switch to Cova Pay Now
When it comes to cannabis cashless payments, Cova Pay is emerging as the game-changer in the industry. Our focus on delivering a better consumer experience, robust technical capabilities, one-stop support, transparent pricing, and streamlined reporting sets it apart from other payment solutions. By addressing the pain points of cannabis retailers, Cova Pay provides an efficient, reliable, and hassle-free payment solution that maximizes profits and enhances operational efficiency. Make the switch to Cova Pay today and unlock the full potential of your cannabis retail business.