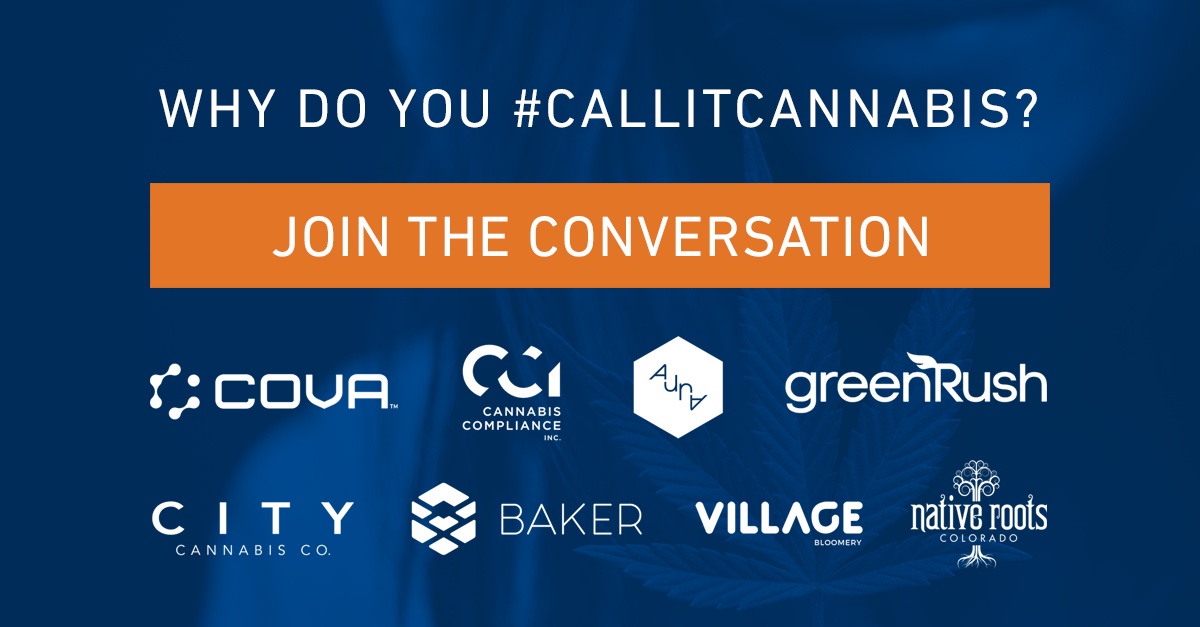 Cannabis legalization is happening before our eyes and we must help fight the stigma by eliminating words that stereotype our industry. With an estimated 1,000 words for marijuana, we believe that now is the time for industry professionals to discuss the power of language, so this summer we decided to launch the Call it Cannabis campaign.
The core of the social media campaign is the call to action "Call it Cannabis". The simple phrase, which is meant to spark a broader discussion, is all about the dire need to break the negative cannabis stigma and how updating our language can help.
The social media campaign, which received industrywide support, launched at the Cannabis World Congress Business & Expo in New York City on May 31, 2018, and ended in August 2018. Now that the campaign has come to a close, we're taking a look at a few of our favorite call it cannabis campaign moments.
Why Do You Call it Cannabis?
When we launched the social media campaign, we asked industry professionals to share their answer to the following question: Why do you call it cannabis? The response was overwhelmingly positive, and ranged from medicinal benefits to ongoing cannabis legalization efforts. Keep reading for a snapshot.
"As a public medical educator and doctor, it is so important for me to promote awareness. Cannabis is a plant that heals pain. Let's cut the stigma and call it by its true name."
"This is Professor Dave in Denver. I call it cannabis because the "M" word is a derogatory slur created by opposing political & media pundits who sought to destroy this miraculous plant for personal gain. I work directly with cancer patients. I see the amazing ability of this God-given plant every day. I'll wear this until the sleeves come off!!! ...and kudos on a wonderful promotion!!!"
"I prefer the term cannabis as all the other terms are slang, and extends the stigma that it is bad, and only "stoners" use it. Ever since I used this term, it attracts people to it, whether it be for personal use or investing"
"I call it cannabis because it's the proper term! Marijuana was a term created by the government and others without any real backing, and it doesn't accurately represent this plant".
Show Your Selfie, Cannabis Community
Cannabis businesses from Native Roots to Ethical Edibles shared selfies with a message calling for their fans to, that's right, Call it Cannabis. But out of all the selfies submitted, we admit Baker Technology took the cake with an epic shot at Machu Picchu.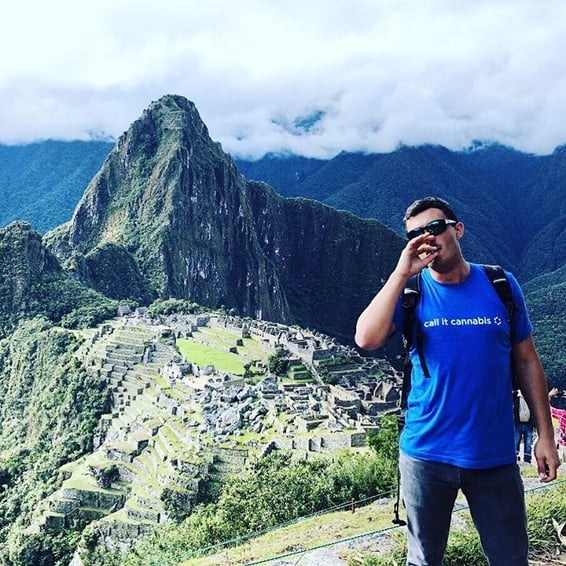 When We Collaborate, We Win
To bolster campaign reach, we collaborated with seven prominent cannabis businesses to make this campaign sing, and it did. Thanks to all our partners that supported this effort by blogging, sharing selfies, and just being amazing.
Call it Cannabis Campaign Partners
Baker Technologies
Cannabis Compliance Inc.
GreenRush
Aura Dispensary
Native Roots
Village Bloomery
City Cannabis Co.
CannaReps
The call it cannabis campaign engaged and united professionals who are passionate about this plant in the U.S. and Canada. By employing the hashtag #callitcannabis on social media platforms, we were able to spark a dialogue, and as a result, the hashtag is now used industrywide. Want to keep the momentum going? Continue to break the stigma one conversation at a time, plan community outreach events, use the hashtag, and wear your heart on your sleeve, literally.
Cannabis retailer? Budding cannapreuner? Cannabis industry pro? Subscribe to our blog to keep up with retail tips, best practices, and our new guest blog series.