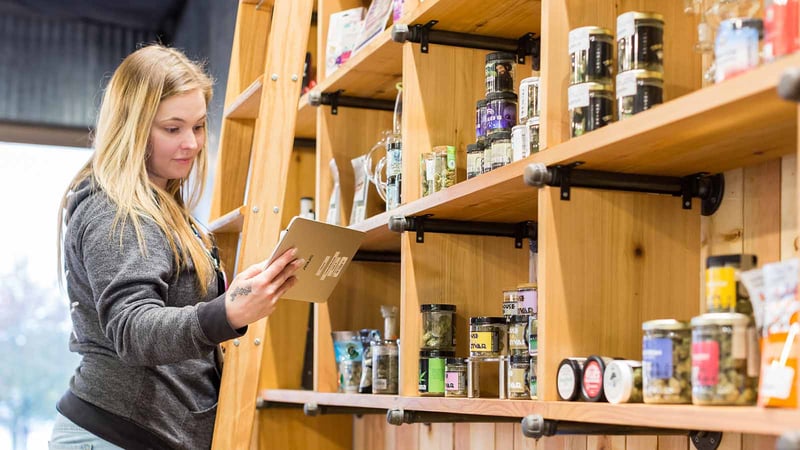 When it comes to highly celebrated cannabis holidays, most retailers take advantage of the staples: 4/20, 7/10, and of course the days leading into the Christmas and New Year's festivities. But as recreational marijuana use continues to become the norm in states across the country, cannabis retail stores are noticing an uptick in sales around other annual events and occasions, including the Super Bowl.
Another holiday that is ripe for increased cannabis sales is right around the corner: St. Patrick's Day. Celebrated every year on March 17, the day is typically associated with the wearing of green, the luck of the Irish, and the consumption of copious amounts of alcohol – often in the form of green-dyed beer.
With the day already so heavily themed around green and, well, intoxication, March 17 presents a perfect opportunity for cannabis retailers to welcome consumers into their shops with St. Pat's promotions and specials.
Here are a few ideas to get your cannabis retail store ready for the greenest holiday of the year.
1. Start early with the St. Patrick's Day décor and displays
With the holiday a little less than two weeks away, you can start creating the St. Paddy's Day buzz now by decorating your dispensary with festive green banners, Irish-themed décor, and relevant product displays. The more you hype the event in the days leading up to it, the more intrigue you'll build in your customers and other passers-by.
You can also use your dispensary digital signage to alert customers to deals and special offers you'll hold for the occasion.
2. Create themed promotions, deals, or special offers
Of course, along with decking your dispensary in green and generating buzz around the event, you'll want to create some worthwhile promotions or specials that will give customers a reason to come to your store for their St. Patrick's Day party supplies.
For example, you could offer double customer loyalty points to customers who wear green on Saturday the 17th. Or, put together a St. Pat's Party Bundle of select items that go well together and offer it at a discount.
3. Promote strains perfect for St. Patrick's Day.
Again, playing off the Irish/green theme of the holiday, select a few special strains that lend themselves to the spirit of St. Patrick's Day and offer them at a discount or as part of another promotion. These strains could include:
Lucky Charms
Emerald OG
Green Crack
Green Haze
Pot of Gold
Goldberry
Want More Cannabis Retail News, Tips, and Tactics?
To get more cannabis retail tips and best practices along with cannabis industry news delivered straight to your inbox, sign up for our free newsletter!