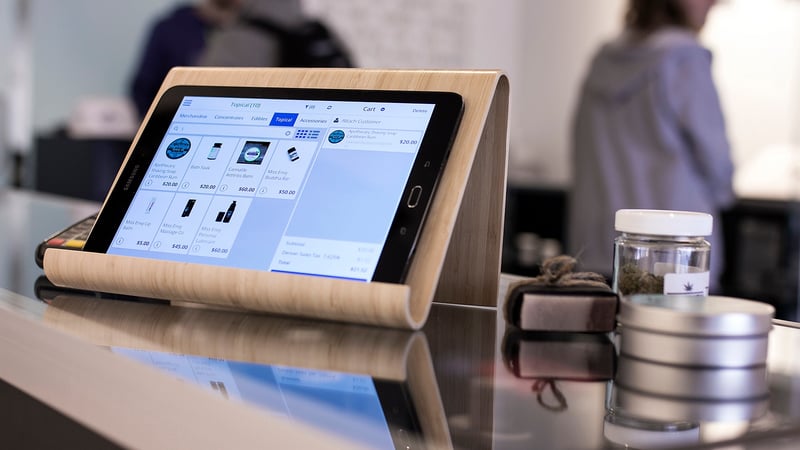 Smart dispensary owners are always on the lookout for new technology they can use to help them maximize customer attraction, retention, and sales, while ensuring store operations run smoothly and simply. A good cannabis POS system is one of the best investments a dispensary owner can make in this regard.
However, all POS systems are not created equal; today we are going to review the process involved in upgrading your cannabis dispensary POS system or switching to a different provider:
Identify Your Pain Points
Most dispensary owners looking to upgrade their point-of-sale system are doing so for a reason. Perhaps their current technology doesn't support multiple locations, or perhaps it doesn't do a good job consolidating inventory and sales information to facilitate reporting and legal compliance. Whatever your situation might be, take a moment to identify the specific features and functions you would like your new system to perform.
Create Short List of Potential Candidates
Now that you have decided on the most important features, you will be able to evaluate different technology suppliers. Take a look at the factors that matter most to you, like price, support, or available features, and create a shortlist of solutions that seem like they might be a good fit.
Discuss Hardware Needs, Costs, and Support
Contact the sales teams from each of the providers on your shortlist, and work with them to ensure you have an accurate grasp of your hardware needs, system costs, and double check that they provide the level of ongoing technical support you'll need as well. Once you have a thorough understanding of the pros and cons of each cannabis POS system, you can make your selection.
Initial System Provisioning
Work with the cannabis POS system provider you have chosen to begin your initial system provisioning. They will help you configure your system so that it abides by all local and state laws, enter all your employee and licensing data, provision the devices to be used by your budtenders and customers on the sales floor, and a variety of related tasks.
Inventory Count
The final step before launch is to do a complete inventory count, and enter all of the data into the system, in full compliance with all of the appropriate reporting and legal requirements.
System Launch
After this, all that remains is to boot up your new cannabis POS system, and enjoy how happy it makes your inventory managers, administrative personnel, budtenders, and most importantly – customers! Keep in touch with the team behind your POS system to ensure you and your employees remain up to date on your training moving forward.
For a significantly more in-depth review of the process involved in purchasing a cannabis POS system, including a discussion of all the most important potential factors you'll want to evaluate, check out Cova's guide.