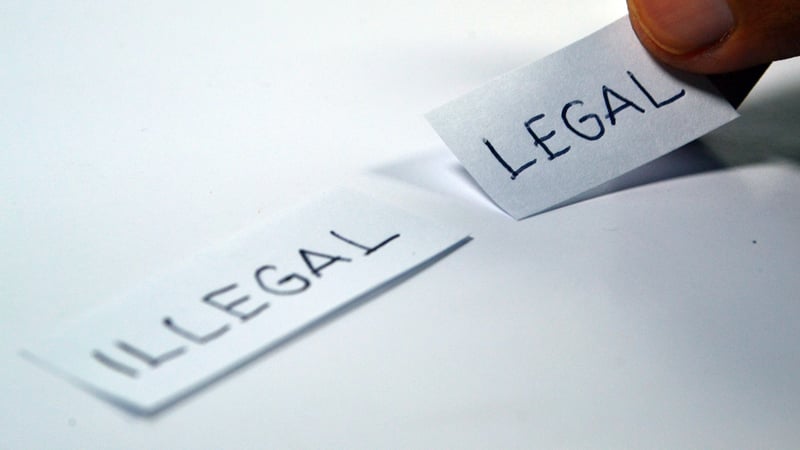 It may be legal to purchase recreational marijuana from a cannabis retail operation in some states, but as a dispensary owner, you must acknowledge the responsibility of ensuring customers understand what's legal and what's not legal when consuming cannabis.
Here are some ways that you and your team can address the boundaries of legalization in your dispensary:
Budtender Training
Your budtenders aren't merely salespeople; they're representatives of the legal marijuana industry. As a consumer's first point of contact when purchasing legal cannabis, the budtender should be prepared to talk the dos and don'ts of legal cannabis in your state with the customer.
When recruiting budtenders, their understanding of the boundaries set forth by the state should be top of mind. They should also be able to explain the laws in a palpable and clear way to consumers. During team training, walk your budtenders through possible scenarios, so they feel confident answering customer questions.
Insightful In-Store Resources
New customers will likely approach their first-time cannabis purchasing experience with questions about the legal limit of marijuana that they can carry or where and how they can use the marijuana they've purchased.
These questions can be addressed right in your cannabis retail operation by designing brochures, using digital signage, or including paper inserts with purchases that contain state limits.
Communicate Boundaries of Smoking
Customers not privy to your state's cannabis consumption laws may be eager to light up once they make their purchase. Save them the hassle and a possible fine by stepping in and communicating the legal limitations. A general rule of thumb is that you shouldn't smoke cannabis where you can't smoke cigarettes.
The laws vary by state and can found here, but here's a quick breakdown of California cannabis laws, Colorado cannabis laws, and Washington cannabis laws.
In California, smoking marijuana is not permitted unless otherwise stated by local ordinance. Those caught breaking these rules can be slapped with a $100 fine.
Colorado has similar rules. Amendment 64 states that adults over 21 can smoke marijuana legally unless conducted openly, publicly or in a manner that endangers others. Advocates are currently pushing to get clarity on smoking laws in Colorado.
The state with the most strict smoking laws is Washington, where there is a ban on smoking marijuana in public places.
Embrace Your Role as Educator
Cannabis retail operations are gatekeepers of the legal marijuana business, and where legal boundaries are concerned it always pays to be proactive in educating your customer.
Embrace your role as an educator and go beyond just the purchasing experience by holding in-store workshops and educational sessions on the legal boundaries of marijuana in your state.
To learn more about compliance and find useful information that you can apply to your role as educators in the legal marijuana industry, subscribe to our blog.