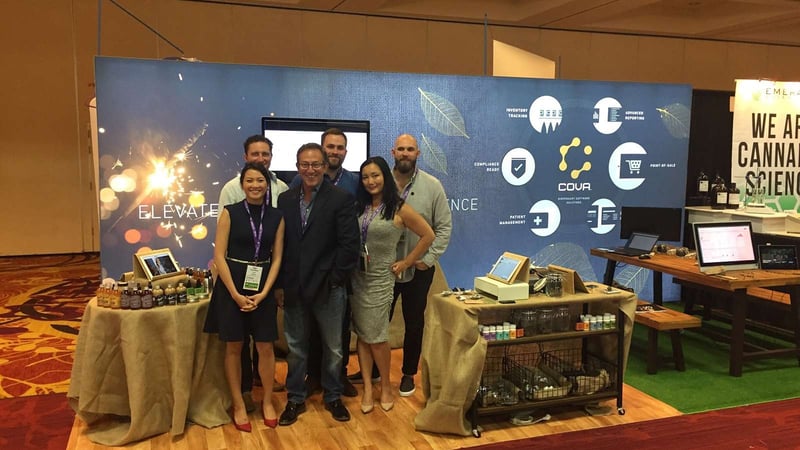 We can't believe it's been a week since the National Cannabis Industry Association's Cannabis Business Summit. Time flies when you're having fun in the cannabis industry!
The two-day business conference was a big success for Cova. Not only did we make valuable connections, but after months of collaborating with our dispensary partners, iterating on existing features based on real-world feedback, and working tirelessly on new features, we introduced Cova to the rest of the world. A major milestone for our team!
Each morning of the event, we discussed the emerging industry over coffee with those who decided to skip the mad dash to Starbucks. Throughout the day, the steady flow of existing and interested business owners gave us the opportunity to share our new line of solutions created specifically for cannabis dispensary operations. At the café, we featured our reliable point-of-sale solution and shared how it has helped dispensaries reduce internal fraud, cut time and cost to manage inventory, and increase customer satisfaction.
We also shared how our touchscreen menu can help customers make educated buying decisions and how our digital signage can boost a dispensary's brand presence.
In addition to the countless demos, our modern Amsterdam-style café featured two of our favorite brands at the moment, Jetty Extracts and Apothecary Labs.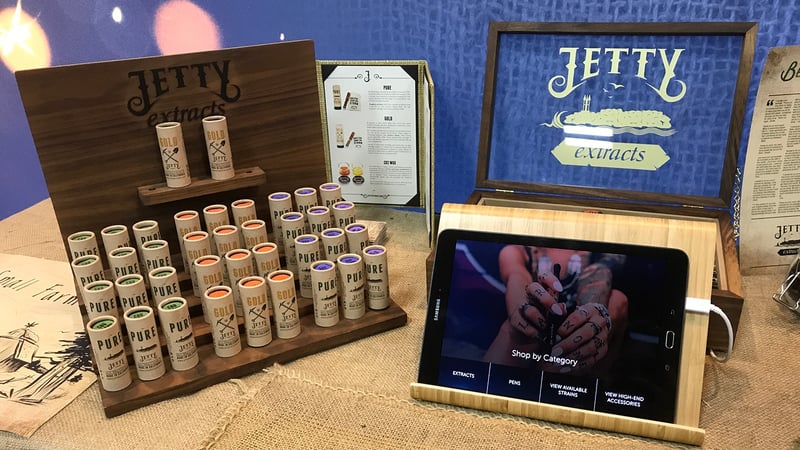 To all our booth attendees, thank you for stopping by! We hope you enjoyed the tour. We loved talking with you, learning from you and will continue to listen and improve our products so we can help create the best shopping experience. We also hope you immersed yourself in the products, suppliers, and networking from more than 250 exhibitors and thousands of industry professionals. Until next year!
Interested in learning more about Cova? Contact us today. Our team of seasoned professionals are ready to help you build a sophisticated cannabis operation.