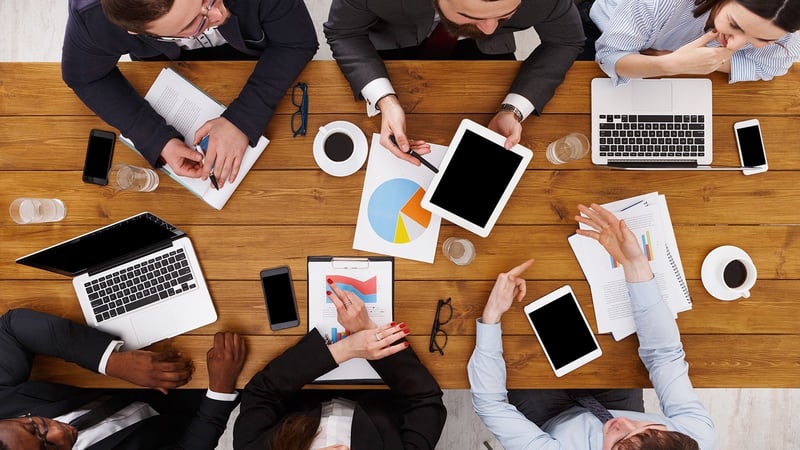 With the legal marijuana industry being worth 6.7 billion dollars last year, it's no surprise it is being treated as a lucrative business destination. The changes in legalization across the states, for both medical and recreational marijuana, is causing a veritable "green rush".
Service providers covering financials, technology, marketing, and other crucial aspects of the business are cropping up in droves, eager to get a piece of the budtending pie. This emergence of service providers, attempting to fill the needs of the industry, has provided a surge of innovation and sophistication worthy of celebration, but it begs the question: are there too many cooks in the kitchen?
The legal marijuana industry has already been compared to the dot-com boom, in that a rush of activity is attracting investors and generating business activity that may not be sustainable.
Most of the trouble comes from a gross underestimation of the complexity of the industry. There is much more to budtending than a simple exchange of product and money. The legislation and strict adherence to policies related to the sale of marijuana requires a true front-to-back solution with ability to adapt to existing systems in the cannabis retail environment. It also requires staying-power, an ingredient most new providers are lacking.
Let's look at what's currently available within the North American ecosystem of marijuana service providers:
Point of Sale
Payment companies, like PayQwick, are emerging to fill a necessary gap transaction-handling. At one point, services like these were hard to find. Now you can find over 6 payment companies, facilitating budtending transactions, through a simple Google search.
Customer Engagement Platforms
Companies like Baker Technologies have stepped in and are creeping into the dozens. These companies use data to drive sales and reach your customer through customer behavior analysis and utilize techniques, such as SMS messaging or email, to keep them engaged.
Data and Analytics
Companies that organize, collect and analyze the data of dispensaries, such as Headset, are proving there's a place for big data in the marijuana industry. These organizations help companies understand trends that drive their supply and demand operations.
Media, Social Media & Marketing Organizations
The market is beginning to feel oversaturated with companies providing marketing, websites, SEO, social media management, and media services. Companies, such as Ganjapreneur and Cannabrand, are catering specifically to the cannabis industry and are emerging in the hundreds.
Associations & Investors Networks
At one time, there were only a few associations supporting the work of the marijuana industry, like the California Cannabis Industry Association. As roles within the business diversify, we're now into associations-overload with more than 40 handling varying issues like legalization, science, women in the business, regional matters, and a number of niche issues.
Investor networks, like the industry-leading The Arcview Group have made great strides in connecting cash with cannabis and their model is now being replicated across the states.
The industry is booming and all providers will claim to be the best, but only a portion of them will survive the delayed profit, complexity and lengthy implementation required of the industry.
The volatile ebb and flow of the marijuana industry already has cannabis dispensaries reeling, and with countless, half-baked (pun intended) bud-exclusive solutions emerging every day, it can feel nearly impossible to make an informed decision on which provider(s) to choose.
In our next post, we'll present 5 strategies to help you choose your service provider so you're not caught with your pants down when the bubble bursts.