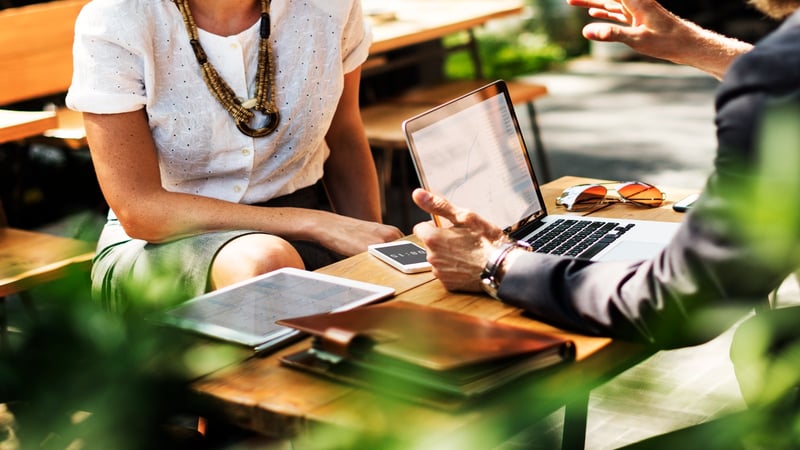 Whether you're just now taking your first step into the exciting world of the cannabis industry or you're a veteran dispensary owner who is looking to expand, it's nearly impossible to have the time and energy to do every task yourself. The team you build under you is crucial to the success of your cannabis retail operation, so hiring the right individuals is key.
Our previous blogs have focused on things your budtender application should include
within the industry, but even more important than the staff on your sales floor is the person who is managing them. When it comes to management positions, whether it be a sales manager, inventory manager, or even a social media and marketing manager, you need to ensure you're hiring the right person for the job. During the interview process, try integrating these questions into your conversation:
1. Why does a management position appeal to you?
It's common knowledge that cannabis retail managers can earn great money (40 to 50k in recreational states with medical states reaching 100k), so make sure they want the job for other reasons too. Someone who wants to excel in the industry will give valid reasons aside from the fact that they will earn a great wage. Maybe they're planning to one day open their very own dispensary or want to implement an innovative budtender training program. We also recommend looking for someone with a passion for cannabis. But we think that's a given.
2. How do you handle conflict?
If you're looking for someone to lead your budtender team, it's best to find an individual who knows how to resolve issues before they escalate. Imagine that a customer starts to make a scene because you don't have their favorite strain in stock. How would a manager navigate this type of scenario? Customer service is paramount in the cannabis industry, as the experience you provide directly relates to your success. Hiring a manager that embodies cannabis dispensary customer service best practices can help to throttle your shop to the forefront as an industry leader.
3. What would you do if you found out we were out of compliance?
As we all know, compliance is key in this industry. Regulations are always changing and evolving and can sometimes bring serious consequences if shops are found to be out of compliance. When the ability to literally keep your doors open relies on this area of your business, your management team needs to place a high emphasis on knowing the law and understanding what steps to take if you aren't in line.
4. How would you describe your management style?
Though it's a question that applies to nearly any field, it's important to know if their personality and way of running things will enhance or detract from your operation's vibe. If you market your shop as the laid-back spot for everyone to chill at, a drill sergeant type of cannabis retail manager won't quite fit the bill.
5. If you didn't think we had a good product selection, what would you do about it?
Think of your cannabis retail manager as your right-hand person, one who will work with you to ensure the success of your shop and an individual who keeps the best interests of the business in mind. Their previous industry experience might have exposed them to other products that you could benefit from selling, and if there's a better way to do business you probably want to know about it. The answer to this question will show the candidate's ability to think outside of the box with fresh and new ideas while communicating opportunities for improvement in a respectful manner.
The interview process doesn't have to be arduous because as long as you ask questions that truly give you a sense of how each candidate would pan out, you'll get a clear idea of who is management material. For more guidance on how to build an awesome cannabis retail team, subscribe to our blog today!