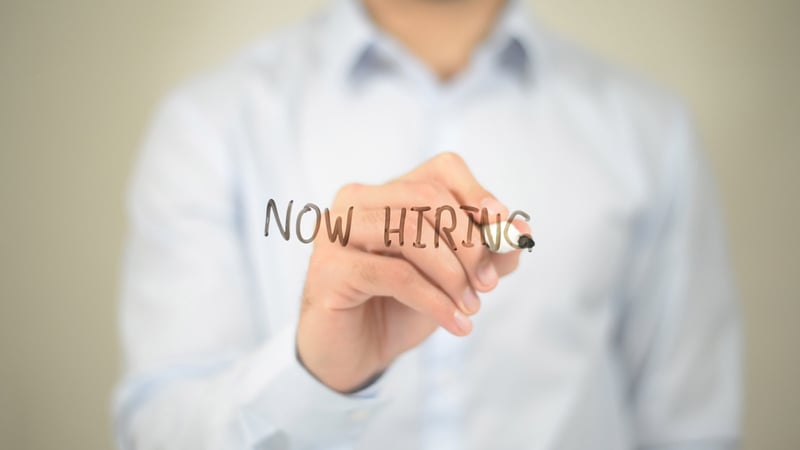 It's a fact that hiring the wrong person can cost your business. So when it comes to finding a manager for your dispensary, whether it be a sales manager, inventory manager, or even a social media and marketing manager, it's crucial that you select the right person the first time around.
In part one of this two-part series, we discussed how you should address management style, conflict resolution, accountability, and taking the initiative during the interview process. Today we're going to look at ways to size up their experience in and out of the industry, their plan to impact your bottom line, and last, but certainly not least, we'll discuss the one thing you should do before you schedule a sit-down. We promise it's crucial.
Keep reading for part two of our blog series: 5 Interview Questions for a Cannabis Retail Manager.
1. How do you stay involved and up to date within the cannabis industry?
Managers obviously need to have a go-getter attitude, and one who goes above and beyond to continue their education and create industry contacts is a winner in our book. Discuss with them what organizations they're involved in - both inside and separate from the cannabis world. Have they attended any industry events like the NCIA Cannabis Caucus? If they're taking the initiative to learn more about the industry before you even hire them, they're demonstrating their commitment to personal and professional growth.
2. Tell me about your experience outside of the cannabis industry.
Individuals with retail or hospitality management experience often have the skill set needed to excel in a cannabis retail operation. Whether it's waiting tables, helping a customer with a clothing return, or ensuring a guest is comfortable during their hotel stay, excellent customer service is a trait that cannabis retail managers must have down to a science. The foundational concepts of creating a fantastic buyer experience remain the same in most industries, so this outside experience can give you a clue into how well they might perform in your shop.
3. What kind of operational experience do you have within a cannabis retail setting?
Working as a cannabis retail manager means wearing a variety of hats, including purchasing, staff scheduling, inventory management, and handling vendor relations. Cannabis retail locations find that using technology to their advantage takes the guesswork out of many of these tasks, but hands-on experience must accompany this tech-savvy mindset. If your cannabis retail operation uses dispensary POS software to help with day to day tasks, your management team needs to be able to use it. If industry experience isn't a prerequisite at your dispensary, make sure you have a cannabis retail software suite that's easy for your manager to learn and use.
4. What are your favorite ways to market a shop using social media?
Even if you're not looking for someone to specifically manage your social media efforts, all members of the team should have a high-level understanding of how to use various tools to their advantage. In today's competitive market, your advertising strategy has a large influence on your success. Hiring a manager that knows how to market your cannabis retail operation on social media with unique and creative ideas will pay off handsomely.
5. Do you possess the credentials to work in a cannabis dispensary?
Only some states require a background check and permit (or badge) to work in a cannabis dispensary. We recommend checking your state laws first. But again, you want a manager that's driven to learn, ready to perfect their craft, and has enough knowledge to teach others how to find success in a cannabis retail operation. If your candidate has gone out of their way to complete any training programs, it's worth noting.
Hiring the perfect manager for the job may seem like an intimidating task, but with the right questions, a little research, and due diligence you can find the best person to build and cannabis dispensary a-team and lead your staff to cannabis retail bliss.
To receive sure-fire tips, expert advice, and best practices from Cova, subscribe to our blog today!