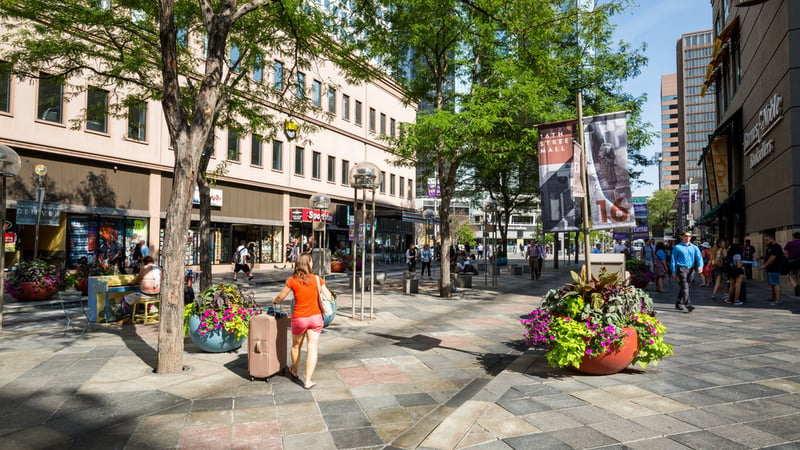 After the last election cycle, over half the states in the Union have now legalized the use of cannabis for recreational or medical purposes.
While this has generated large amounts of tax revenue and economic activity for these states, few could have foreseen the degree to which other, seemingly non-related sectors would be impacted by these legal changes.
Today, we're going to take a look at some of these exciting new canna-business opportunities in fields like hospitality, tourism, and food & beverage:
Tourism
The budding cannabis industry in states where recreational usage is permitted has led to an explosive growth in so-called canna-tourism. My 420 Tour's four-hour long Dispensary & Grow tour regularly loads marijuana enthusiasts from all across the country onto a party bus (decked out with tinted windows and LEDs, of course. It takes them around to many of the area's most popular cannabis-related activities, and even educates guests on different types of marijuana, edibles, methods of ingestion, and more. There's even a class that teaches attendees how to roll sushi alongside joints!
Hospitality
Hotels and lodging are other industries that have been seriously impacted by the legalization of cannabis. Many large hotel chains are reluctant to adjust their smoking policies simply to accommodate cannabis users, which has led to an explosion in more underground, B&B type operations, which are more proactive in appealing to their potential guests. The website Bud & Breakfast, commonly referred to as "The AirBnB of the Cannabis World", features listings of cannabis-friendly hotels, motels, bed & breakfasts, and other forms of lodging worldwide, making it easier than ever before to ensure that those visiting areas where cannabis is legal are able to find lodging that will accommodate them.
Food & Beverage
Last November, residents of Colorado passed Initiative 300, which is a groundbreaking new law that allows businesses of all sorts to apply for permitting which would enable the consumption of marijuana on-premises. Now bars, restaurants, coffee shops, music venues, and even places like yoga studios can allow their patrons to toke up in safety. Since a number of states that permit the legal use of marijuana basically doubled this past election cycle, Colorado hopes to maintain their large share of the marijuana tourism market by staying ahead of the curve when it comes to actually providing people venues and places to safely use it.
In many ways, the legalization of cannabis has proven to be a financial bonanza for states which are early adopters of new policies. The canna-tourism industry in Colorado alone – which did not even exist just a few short years ago – has already ballooned to become a $19 billion annual economic windfall for the state. As laws, policies, and public attitudes towards cannabis continue to adapt in the future, be on the lookout for new business opportunities to arise from the synergy of cannabis culture with our normal way of doing business.